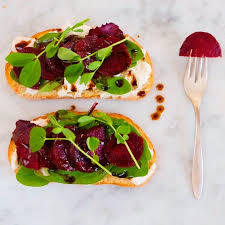 STARTERS
Creamy garlic gratinated mushrooms dressed in a sprinkling of home grown sage.
Goat's cheese and walnut bruschetta topped with crispy bacon. GF Available
Homemade Seasonal soup served with rustic bread. GF Available
Garlic prawns on toasted rustic bread dressed in fresh coriander. GF Available
Hinton Breakie, rustic bread topped with crispy bacon, black pudding, mushrooms & vine tomatoes.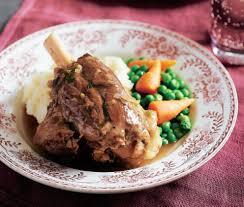 Main Dishes
Winter nut roast served with sautéed potatoes, honey roasted parsnips, Yorkshire pudding, seasonal veg & gravy.

Tomato & basil crusted cod loin served with sauteed potatoes, fine green beans & mussels in a white wine cream sauce.

Butcombe original ale battered Haddock goujons served with homemade chips, tartar sauce & garden peas with a side of fresh lemon. GF Available

Locally sourced Pork chop served with celeriac mash, seasonal veg & apple gravy. GF Available

Dyson Farming lamb Noisette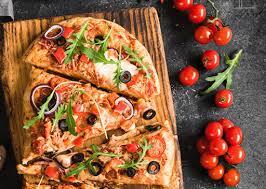 Homemade Flat Bread Pizza's & Sides
Flat Breads

Fishy Feast – squid, prawns & anchovies with a mix of peppers, olives, and cheddar cheese.

Meat Madness – beef, chicken, pepperoni on a bbq base topped with cheddar cheese.

Veg Med – a mix of peppers, onion, sweetcorn, tomato, & mushrooms on a pesto and garlic base topped with goat's cheese.

Hinton Hottie – Full of flavour, spice, and heat – meat or veg option available.

Sides & light bites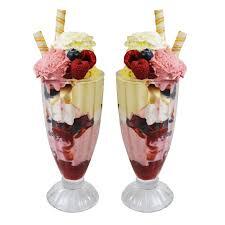 Desserts
Desserts

Whole homemade apple pie served with warm custard or double cream.

Homemade Peanut butter brownie served with salted caramel ice cream.

Knickerbocker Glory, full of Marshfield Ice cream, lashings of cream chocolate flake, sprinkles & sauce. GF Available

Festive Pud served with custard or double cream.

Homemade chocolate fudge cake served with Marshfield's mint choc chip ice cream.

White chocolate & biscoff cheesecake served with toffee sauce.